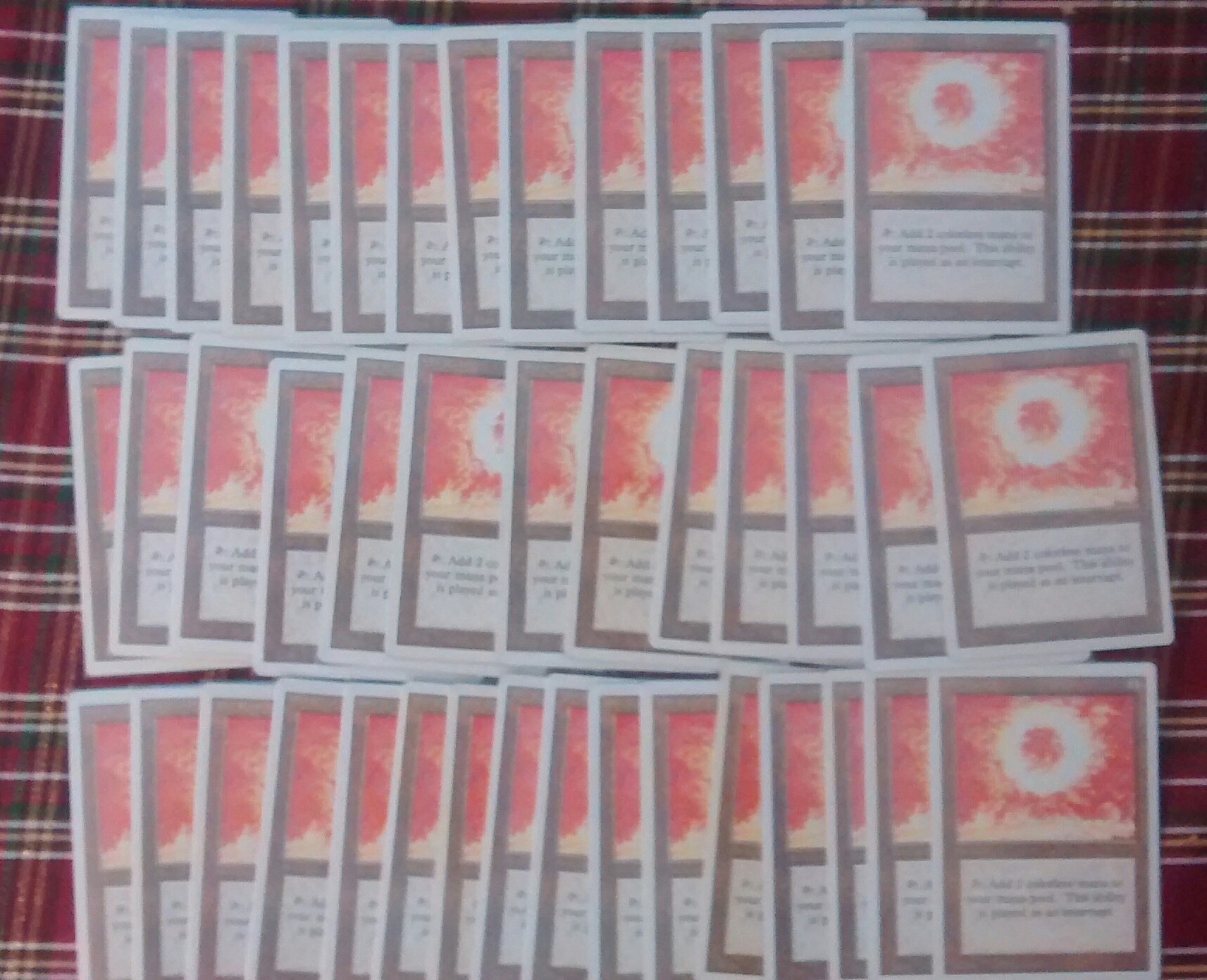 Earlier this year I gave my A History of …… Magic the Gathering. Since that time, because I've pretty much given up on playing, I've slowly moved into the collectible side of things.
The above picture features all the Revised Sol Rings I've bought since that last post. While they say things can't buy happiness, these have certainly brought a level of enjoyment that I don't get from buying groceries.
So if cardboard pictures don't make you happy, then buy yourself a bag of chips and cry me a river. Because I'm just chock full of sympathy right now!