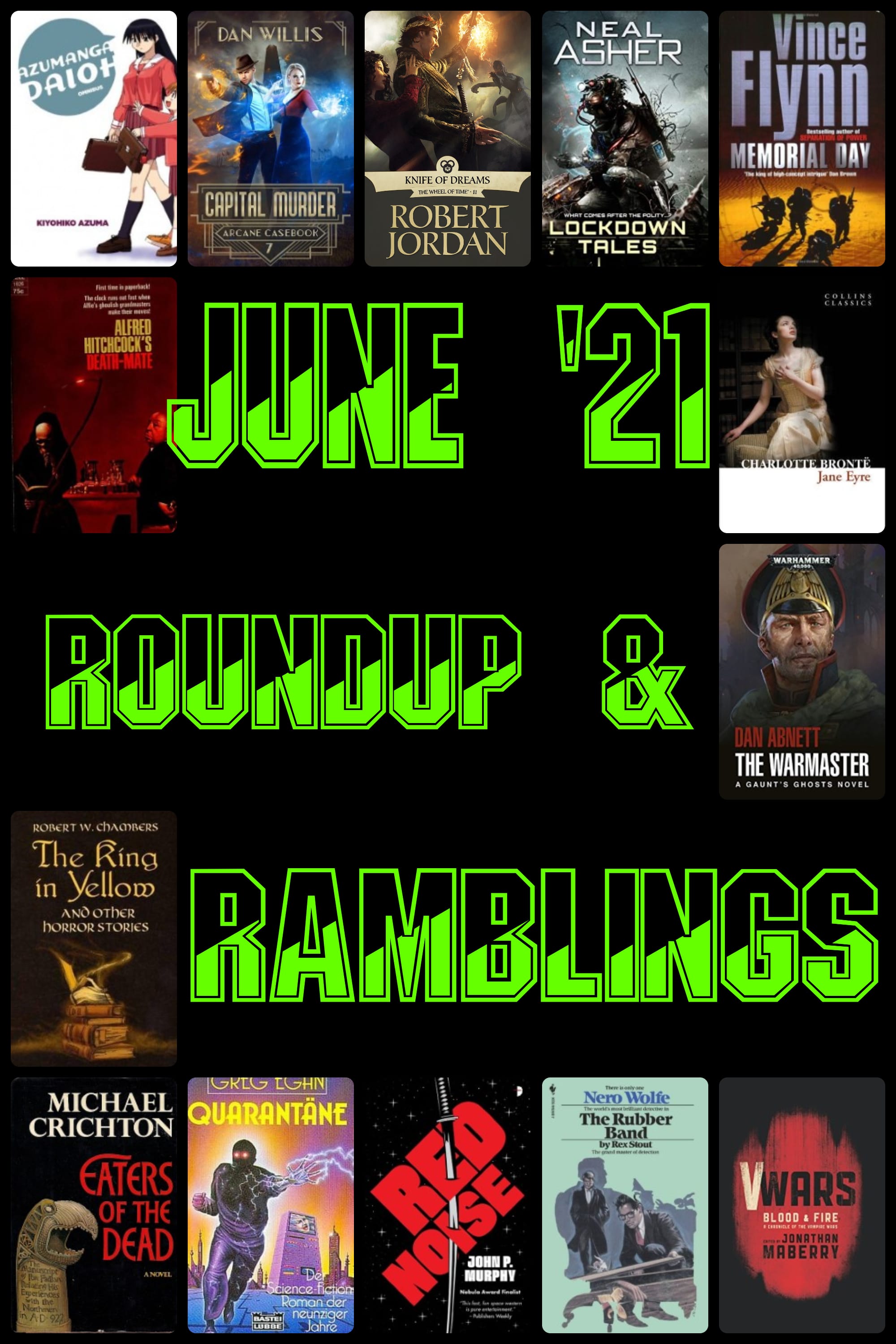 Raw Data:
Books – 14
Average Rating – 3.14
Pages – 5010
Words – 1616K
The Bad:
Blood & Fire – 1 star
Quarantine – 2 stars
Red Noise – 2.5 stars
The Good:
Azumanga Daioh – 5 stars of manga goodness.
Knife of Dreams – 4 stars
Capital Murder – 4 stars
Movie:
The Muppet Show continues to entertain me greatly and I am thankful I've gotten into it. Season Three was just as fun as the previous 2.
Miscellaneous Posts:
Not much this month. In fact, there were only 3 posts. My writing mojo was filling back up, much like a well that had been over-used.
Personal:
Oh man, where to start? I started the month being sick as all get out and was put on antibiotics. I was out of work for over a week. Then my coworker was diagnosed with lyme's disease and some other tick born disease. So I have to be concerned about that as we've worked together for the last year and been in the same areas. Work is just sucking up everything I have. Physically, emotionally, psychologically, work is taking it all. Thankfully there is a time table for me leaving, but hanging on til then is going to be rough.
Being sick for that long also meant I missed a couple of weeks of church and did I feel that! Was very glad to get healthy and be back.
Just kind of trundled along trying to survive. My writing mojo has started to come back so we'll see if July has any more non-reviews than June. I'm not pressuring myself though and I'll just write stuff when I feel like it and if I don't feel like it, well, this IS a book review blog after all. I've also stopped looking at my stats on a monthly basis. That has helped remove some stress as well. Every little bit counts.
My attitude was pretty bad most of the month and I took it out on the books I read. The low average rating reflects that quite accurately.
Cover Love:
It was either Knife of Dreams or Lockdown Tales and that shadowy figure on this cover was the tipping point for Knife of Dreams..
Plans for Next Month:
Book Reviews, Book reviews, book reviews!
I'm also going to be starting up Manga Monday's again with the manga One Piece. I think this cover preview should convey just what kind of series it's going to be.
I'm going to start the Spawn comic series that started back in '92 so I guess my visual reading queue just filled up!